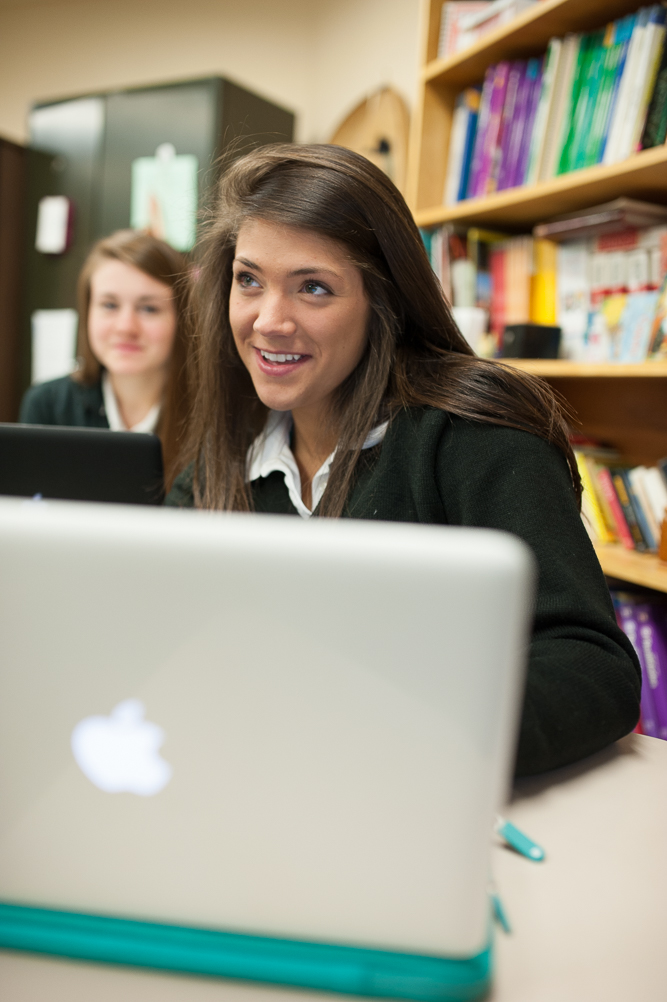 The Maine Girls' Academy blends innovation with the best of tradition and bases its decisions on the current research about how girls learn, develop and thrive. As the state's only all-girls' school, The Academy educates girls to be confident thinkers, compassionate leaders and purposeful change makers.
Standing on the shoulders of previous institutions - King's Academy, St. Elizabeth's Academy, St. Joseph's Academy, Cathedral High School and Catherine McAuley High School - our students have become leaders in their community and in the world through a rigorous and interdisciplinary program of study - fostering growth and development in mind, body and spirit.
Academy students from all over Maine and around the world have a continued history of 100% college acceptance, Advanced Placement, National Merit and U.S. Presidential Scholars. In addition to its dedication to academic excellence, MGA is also committed to delivering a dynamic experience for students through its commitment to the arts, athletics and service leadership. Readers of Down East Magazine named MGA Maine's "Best Private School" in 2015, 2016 and 2017 affirming a vote of confidence in the school's programming and work.
With an average class size of 13, a 1:6 teacher to student ratio and dozens of opportunities for girls to excel beyond our school walls, there is no denying The Academy Advantage.
To learn more schedule a tour, a shadow day or request an information packet by contacting the Admission Office at (207) 797-3802 ext. 2022.